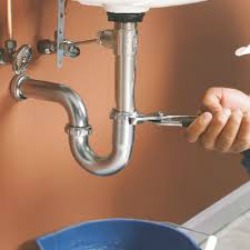 Leaky water pipes are more than just a nuisance. While placing a bucket or bowl under a dripping pipe may be a temporary solution, you're only borrowing yourself a little time before that little leak turns into a busted pipe that cannot be contained. It's better to call a local Irvine plumber for water pipe repair than to take your chances.
Reasons for Water Pipe Repair
Aging pipes is a big concern in the Irvine area because many homes in the area were built more than 20 years ago, and may have been constructed from material that isn't strong enough to hold up over time. As these pipes continue to age, they may begin to corrode and develop weak spots that lead to leaky pipes.
Another reason for water pipe repair in Irvine homes is persistent main line clogs that have gone unnoticed or ignored. An obstruction in a pipe doesn't just make it annoying to use the sink or flush the toilet. It can put a lot of pressure on the line and cause it to bulge and burst. Main line clogs can quickly turn into a major disaster, which is why we always suggest to homeowners to have their pipes inspected if they are experiencing persistent clogs.
What to Do If You Need Emergency Pipe Repair
Sometimes no matter what you do accidents happen. If a pipe breaks and water is rushing into your home, locate the main water shut-off. Turn the water off before you call a plumber to stop additional damage. Emergency pipe repair may be able to solve the problem right away or your plumber may need to make a temporary repair while parts are ordered or the issues is further investigated.
For more information about water pipe repair for Irvine homes, give us a call. We'll be happy to discuss your particular situation.