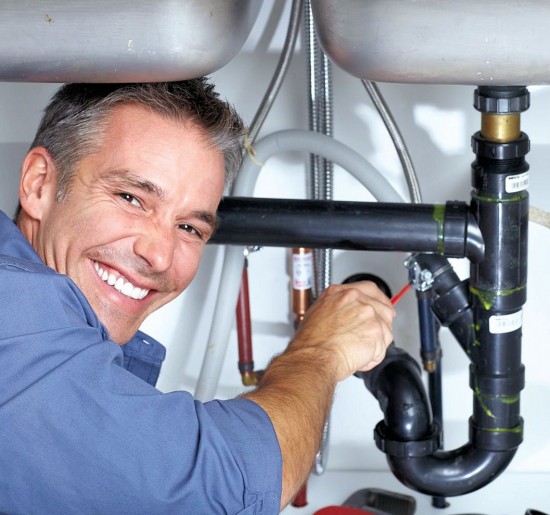 Our customers are our number one priority. When you choose Irvine Plumbing and Rooter Pros as your primary plumbing company you can expect unrivaled professionalism and expertise. We understand that your plumbing system is the heart of your home or business. This is why you need a reputable plumbing company in Irvine that can make good on their promises of excellence and satisfaction guaranteed. For the past 25 years, Irvine Plumbing and Rooter Pros have been serving Irvine residents and commercial property owners, providing them with top quality plumbing repairs.
Put Your Residential Plumbing Concerns in Good Hands
Our plumbing technicians realize how significant your plumbing system is to your home. You expect your system to function and when it doesn't you expect it to be repaired quickly by a plumbing company in Irvine that knows what it is doing. This is why your friends and neighbors recommend Irvine Plumbing and Rooter Pros. We hire only the topmost quality plumbing technicians to quickly finish all the plumbing jobs that need to be done in your home. We work with residential customers on a daily basis addressing the following concerns:
Clogged drains
Broken plumbing fixtures
Shower and bath installation
Toilet repair and installation
Sump pump issues
Water softener installation services
Water heater repair and installation
Sewer line repair
Hydro jetting
We also work closely with residential customers that are planning home remodeling projects. Anytime a remodeling project necessitates messing with the plumbing system, you should call a qualified plumber in Irvine for assistance.
Commercial Property Owners Call Us First for All their Plumbing Needs in Irvine
Residential customers are not the only clients we serve. Our plumbing staff is well-trained and eager to assist the commercial businesses in Irvine with all of their plumbing needs, too. We understand that a plumbing emergency is not something that is on your daily agenda. We also recognize that plumbing mishaps or malfunctions can adversely affect your business, cutting in on your productivity and profits. When you call the offices of Irvine Plumbing and Rooter Pros, you can be confident that you will speak with a plumbing technician that is skilled in the intricacies of commercial plumbing repairs and services. In addition to drain cleaning and sewer line repair, we also help commercial business owners address the following concerns:
Grease trap cleanout
Backflow prevention
Clogged toilets and sinks in bathroom facilities
Clogged drains in commercial kitchen facilities
Hydro jetting
Trenchless sewer line repair
Installation and inspection of gas lines
Water heater repair and installation
When you call for a repair estimate, you will be put in touch with a friendly plumbing technician that is ready to get to the bottom of your plumbing problem right away. We do not want our commercial customers to wait any longer than necessary to meet with a licensed, bonded, and insured plumber. In many cases, we are able to provide same day consultations and repairs so you don't have to wait a moment longer to have your business up and running.
Our Customers Are the Heart of Our Plumbing Service Company in Irvine
Irvine Plumbing and Rooter Pros want you to know that we value you as a customer. This is reflected by our commitment to deliver exceptional service while keeping our prices low. We are a service-oriented 24-hour plumbing company in the community that only uses quality parts, arrives on time, and stands by our service. If you are unhappy with our service, it is our pleasure to make it right. Customer satisfaction is always our #1 priority.